Akashic Records: Gemstone Guardians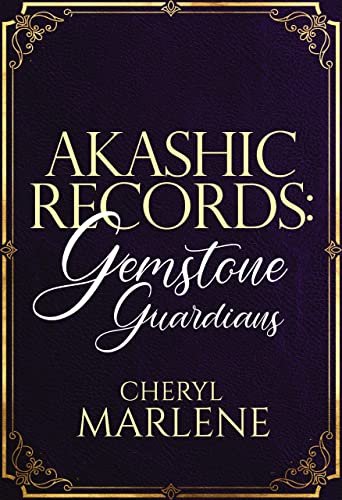 Akashic Records: Gemstone Guardians
by Cheryl Marlene

Powerful healing messages from the collective wisdom of the Gemstone Guardians!
This is not a crystal bible or a gemstone guidebook – instead, this is a collection of messages from thirty Gemstone Guardians via the Akashic Records.
From Quartz to Diamond, each of the 30 messages speak of hope to overcome fear. Each message holds a powerful view of life — of who you are and who you can become. Each message describes a path through the incredible current changes on the planet.
Most importantly, each message offers heartfelt energy to help you claim your power within.
This is an extraordinary book brought forward by Akashic Mystic Cheryl Marlene, an Amazon best-selling author and the world's authority on the Akashic Records. Cheryl brings forward a unique perspective of crystal and gemstone energy to find release and healing balance.
Each included Gemstone Guardian shares their spirit name, their soul story about their creation and mission on Earth, plus a powerful message for humanity. You will also find Gemstone Guardian energy questions for journaling or to utilize in your Akashic Records practice.
If you are looking for a book to tell you exactly what the energy of a crystal is about — this is not your book!
However, if you are open to understanding gemstone energy from a dynamic soul perspective — then this book will feel like a blessing of healing energy and wisdom.
The Gemstone Guardians are on a mission to assist you now with your path forward as you heal old wounds and find life balance through your power within.
Ask yourself this question: Am I ready to receive a little love?
Because the Gemstone Guardians are ready to send love your way!
Get your Gemstone Guardian hug today!