A Wish for Christmas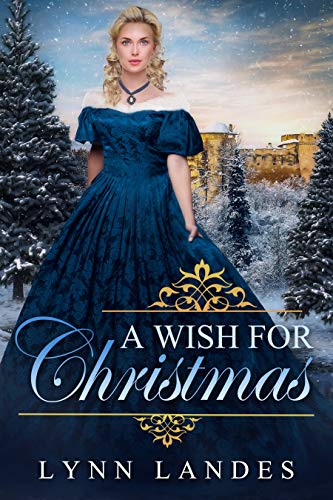 A Wish for Christmas
by Lynn Landes

A Blizzard, a Wish and a Lost Treasure…

How hard can it be to entertain a house full of guests, without revealing they are at the wrong Inn? Mila needs the money to satisfy the bank. All she has to do is give them a holiday they won't forget and not fall in love with Garrett Donnelley and his family.

Mila Vunderberg is in desperate need of money to save her family home. Left caring for an ailing grandmother who spends her days searching for a "treasure" that doesn't exist, she has been forced to sell off pieces of her lineage to make ends meet. A blizzard blows in help in the form of a family looking for the perfect Christmas.

Garrett Donnelley's family surprises him with the gift of a perfect Christmas in New York. When the driver drops them off at a beautiful home on the Hudson River they are welcomed like family. Enchanted by Mila, Garrett is seeing visions of a future with her but his hostess has secrets that threaten everything he cherishes.

One man believes the treasure is real and the Donnelley family is in his way. Mila and her treasure will be his, one way or another.