A Love Divided: A Scottish Historical Romance (Mary's Ladies Book 1)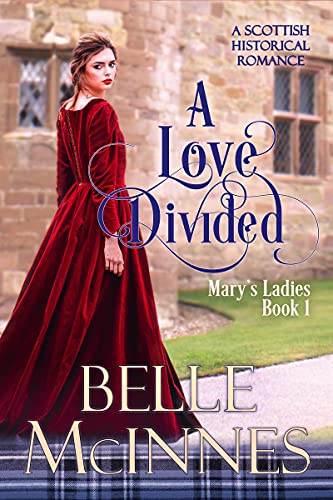 A Love Divided: A Scottish Historical Romance (Mary's Ladies Book 1)
by Belle McInnes

He's a Scottish laird, she's an English heiress. In the time of Mary Queen of Scots, that makes them enemies.
Alexandra Graham is a feisty English heiress who rides and fights as well as any man. Caught stealing back her treasured horse, she ends up in the dungeons of Scotland's most forbidding castle, prisoner of the notorious Earl of Bothwell, and treated like a common criminal.

Responsible for keeping the law on the Queen's borderland, Michael Cranstoun is a Scottish laird with a reputation for fair-mindedness and the looks of a Viking warrior. But when he meets the beguiling Alexandra, both his life and his honour are at risk - not to mention his heart...

:: Set in 16th century Scotland, A Love Divided is book 1 in the Mary's Ladies true history series, which tells Mary Queen of Scots' story through the lives and loves of the lairds and ladies in her court. Pick up your copy today!