A Drive through Time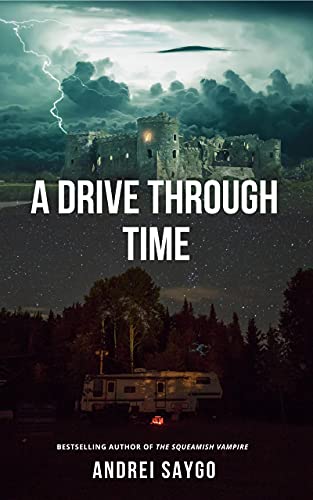 A Drive through Time
by Andrei Saygo

From the author of the international bestseller The Squeamish Vampire and the DC Coven series comes a time travel story where a young man with MacGyver-like skills must face ruthless ancient warriors. Good thing his companion is a mysterious young woman with exceptional fighting skills. Too bad she has her own agenda.

When Duncan decided to take a month off and travel around Europe, he never imagined where he would end up. Or when.

He wakes up in a world utterly different than the one he knew—a world with no GPS signal and no internet connection. Struggling with the societal norms, injustice, and inequity of the time, Duncan reluctantly accepts the help of a beautiful young woman, Alana, and her father.
With the threat of an attack looming over their heads, Duncan must use his knowledge of modern chemistry, physics, and cyber technology to stop an invading army and save an entire town along the way. Will he find a way to protect them and return home or die at the hands of the ruthless Celtic warriors?