A Criminal Game: A Suspense Novel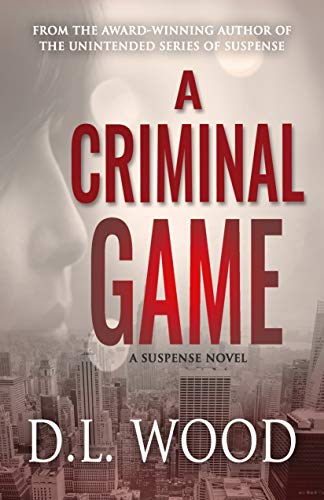 A Criminal Game: A Suspense Novel
by D.L. Wood

A captivating new suspense novel from Amazon best-selling author D.L. Wood. Some games weren't meant to be played.

The lights are bright in New York City, but after losing her husband three years ago, all Evie Diaz can see is her mission to keep life rock-steady for her young daughter - including holding on to their little Queens apartment, the beloved nanny, and her night manager position at a luxury Manhattan hotel. It isn't easy, and stroke after stroke of bad luck threatens to undo it all. Her one reprieve from reality is liaising with a high-stakes poker game held at the hotel, where she hobnobs with movie stars and millionaires and can, for just a few minutes, escape. It doesn't hurt that player Kieran Carr, a handsome, confident art dealer, seems to like flirting with Evie as much as he likes playing poker.

But that all ends when trouble erupts at the game, evidence points to Evie as the culprit, and the betrayed host goes after her with a vengeance. Warned by Carr just in time, Evie runs, aided by the quietly protective hotel driver who secretly also harbors feelings for her. With the host on their heels threatening everyone Evie loves, they scramble to unravel the plot and clear Evie's name before she pays the ultimate price for a game she never intended to play.

The first book in The Criminal Collection - a series of stand-alone suspense novels laced with faith and romance. A clean captivating thriller with mystery and suspense.

Praise for A Criminal Game:"This book gripped me from the first chapter and I stayed up until 2 a.m. to finish it...it moved very fast with twists and turns I never saw coming." -- Patricia Bradley, USA TODAY best-selling author.