7 Signs that God has Someone for You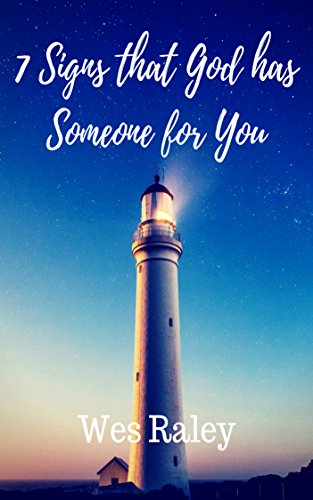 7 Signs that God has Someone for You
by Wes Raley
Does God have someone for you?

These 7 clear signs will give you great insight into what God is promising you!

Countless numbers of people wonder if God has someone out there for them. Fears of lifelong singleness can easily creep in when we don't have certainty about what God is promising us. The Bible gives clear direction for how to have discernment in this area.

If you are someone who desires confirmation that God has a spouse for you, these "7 signs" will be a great encouragement to you. This eBook will walk you through the Biblical process of discernment and teach you how to know if God is promising you a spouse.

For detailed discernment that you are not waiting in vain for a spouse, I strongly encourage you to get this exclusive content.

Here is what some are saying about "7 Signs that God has Someone for You":

"This is an amazing book, filled with biblical examples, personal anecdotes, compelling reasoning, and wise and encouraging advice. I HIGHLY RECOMMEND it to anyone who is single, and to all the friends of single people. It can change the way you think about God and his perfect will for your life." Dr. Jim Taylor Jr.

"Great book! Really gives insight and makes you think. Highly recommended!" Bryce Hayden

"If you have been looking and wondering if there is someone out there for you as a partner. The author of this book gives you the 7 signs you should be looking for in your quest to find that special someone." Tari Terrell

A few excerpts:

"If our faith rests on anything other than God's power, we risk walking in perpetual doubt simply so that we will never be disappointed. But isn't a life of doubt and unbelief already a disappointment?"

"Don't think that just because you want it, it means God wants something different!"

"Sometimes God is making us thirst for the very thing He is going to give us."

"So if you hear stories all of the time about how people fell in love, don't get jealous—get inspired! It may be God's way of showing you what He is about to give you, not showing you what you will never have."

"In the kingdom of God surrender means letting go, not giving up."

Wes Raley is a self-published author of two books about God's will for your life and relationships. Visit http://perfectmatchcoaching.com for more.