50 States: A collection of short short stories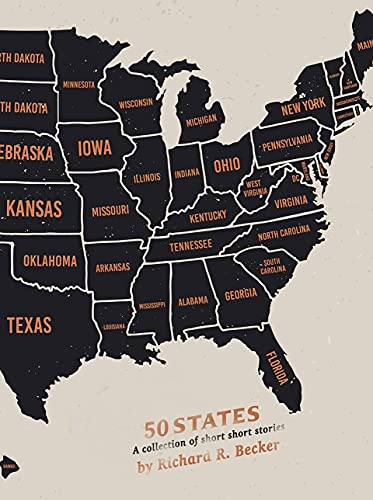 50 States: A collection of short short stories
by Richard R Becker

Our lives are all drawn together as an infinite series of intersecting stories, paths that cross, divide, and double back again. Sometimes the foundations from where they begin can enslave our minds or set them free, with the only difference between destinies tied to how we see the world around us.

Two runaways cross paths in a Tennessee bus station with only one ticket between them. Who has the better reason to leave town? A middle-aged man in Illinois eyes the daily grind of a young basketball player who never boards the school bus. Does he have the wherewithal to turn this life around? A family sees looters racing toward their home as they escape an Oregon wildfire. Does it matter what the thieves steal before it all burns?

These and 47 more stories make up a debut collection of shorts, with each one or several easily read within a single sitting. Many of these stories have already been expanded for inclusion in a second collection and several are being considered for longer intersecting works.