131 Conversations That Engage Kids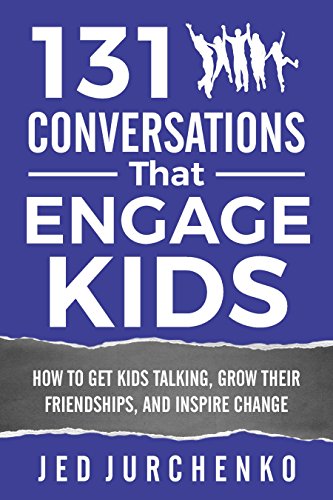 131 Conversations That Engage Kids
by Jed Jurchenko

This book is for everyone who longs to help their kids pause their electronics, grow their social skills, and develop lifelong relationships through highly engaging conversations!

In this book, you will discover:

• Why conversations matter and connecting with others is important.
• Three strategies to engage kids and keep the conversation going.
• Five tools to help children develop their social skills.
• How to use conversations to guide children toward positive change.

Then, dive into 131 creative, engaging, and fun conversations that will get your kids talking. This book is for children who desire to build face-to-face connections that develop into life-long friendships. It is also for parents, foster parents, teachers, coaches, youth pastors, mentors, and everyone who wants to help their kids to connect in an increasingly disconnected world!

Conversation Starters Include:

• If the zoo offered to let you keep one exotic animal as a pet, which animal would you take home with you?
• If you were principal of your school for a day, what is one school rule that you would change?
• No two snowflakes are exactly alike. No two people are the same either. What is something that makes you unique?