13 Born of Empire: The Last Heir and the Unregistered Orphan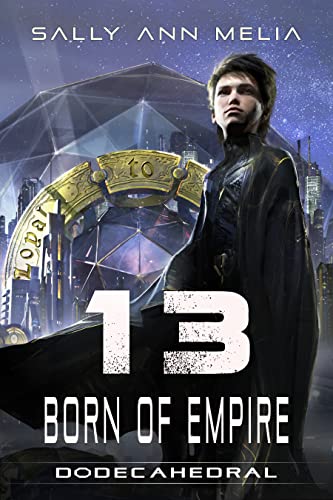 13 Born of Empire: The Last Heir and the Unregistered Orphan
by Sally Ann Melia

"A thoroughly entertaining and enjoyable read.Sally Melia has created a totally believable world. I loved the detail, the settings, the characters, the political intrigues and the complexity of the plot. It has light and dark shades, humour and heartbreak and best of all it's very well written and constructed. I shall be looking for more titles from this author."
R Coulsen.
In a distant future, where humanity has expanded to the 12 planets of the Dodecahedral, Earth is protected by the elite Dome Militant. Guy Erma, age 13, an unregistered orphan, has a burning desire to join their ranks, but he faces one major obstacle: he doesn't exist in the official records. With no home, no family, and just a few friends, Guy sets out on a quest to prove his worth and join the Dome Militant.

Meanwhile, Teodor also aged 13, the last surviving heir to the vast fortune of Earth and the 12 planets of the Dodecahedral, finds himself in dire peril. His father murdered, his brother burnt alive, and his cousin crashed to their deaths, Teodor is the only one left to inherit the fortune, but only if he can survive until his 18th birthday.

When Teodor is kidnapped, the stakes are raised higher than ever before. Can he escape his captors and claim what is rightfully his? With danger at every turn, Teodor must fight to survive and find allies who will help him in his quest.

In this action-packed sci-fi adventure, two young men must overcome impossible odds and band together to save the future of humanity and their own destinies. Will they succeed, or will the dark forces of Dodecahedral prove too strong?
Genre eBook of the Week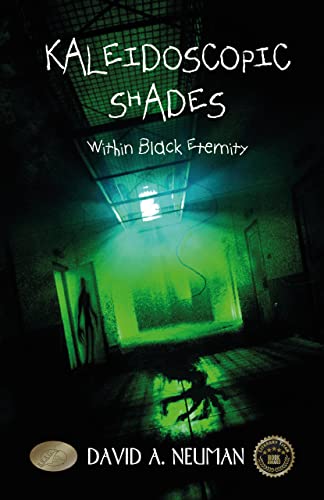 Reality is an illusion... Kaleidoscopic Shades - Within Black Eternity - now a multi-award winner and bestseller at Online Book Club for the past two months, is described as a hellish Alice