Pineapple Beach House: A Pineapple Port Mystery: Book Five (Pineapple Port Mysteries 5)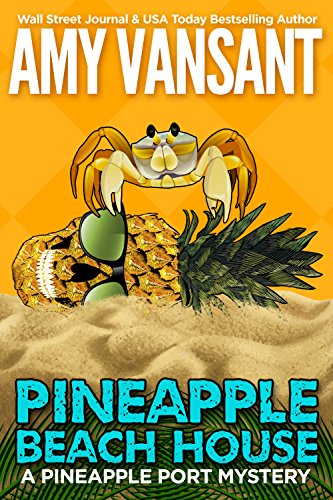 Pineapple Beach House: A Pineapple Port Mystery: Book Five (Pineapple Port Mysteries 5)
by Amy Vansant
When the Pineapple Port crew pack up a snake-bus and head to North Carolina for a vaction, the Outer Banks will never be the same...
Wall Street Journal and USA TODAY Best-Selling author Amy Vansant packs up the Pineapple Port crew and sends them north in book FIVE of the hilarious mystery series you won't believe!

The Pineapple Port crew takes a road trip to the Outer Banks, North Carolina, only to discover "body bits" in their vacation home. The nursing home next door is run by some suspicious characters and one of their residents is missing.

Hmm...
As the bits o' somebody pile up (and Mariska keeps the neat and safe in a butter dish), amateur sleuth Charlotte Morgan and her friends must solve the murder before a storm blows them all back to Florida!
The Pineapple Port Mystery Series is both sweet and wicked, and always hilarious! Fans of funny mysteries that remain real puzzles to the end will put the Pineapple Port series on their virutal shelves next to Janet Evanovich, Carl Hiaasen and Jana DeLeon.